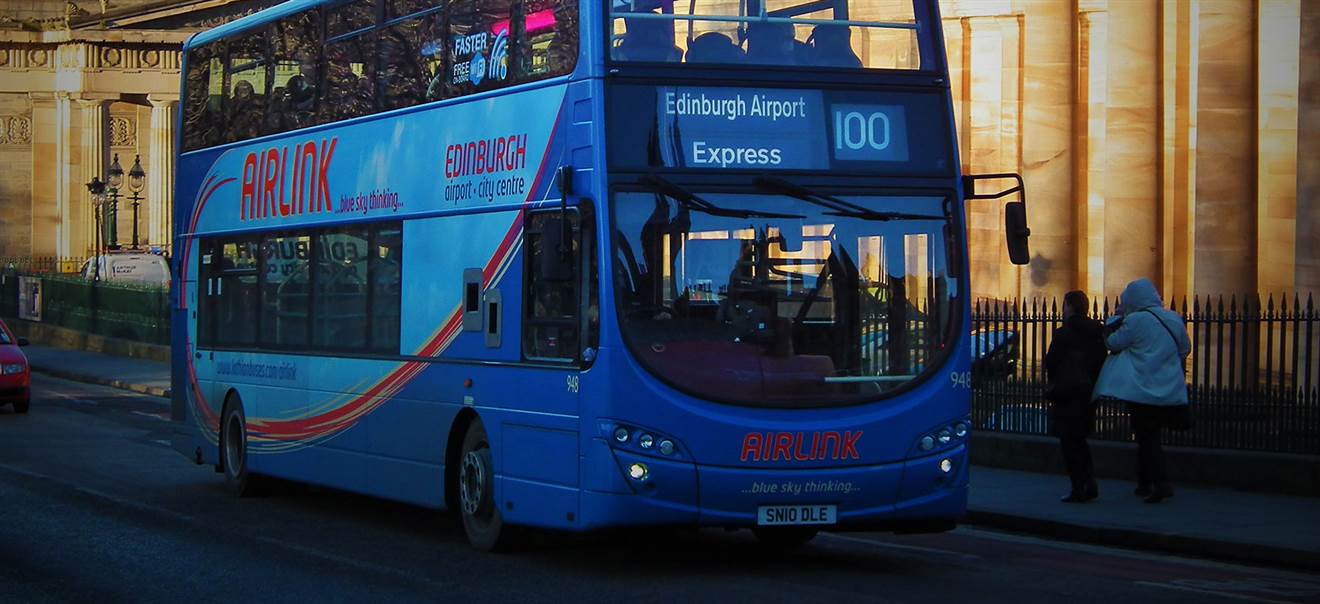 Edinburgh Bus Transfer - Airport to City Centre
To product
Travel from Edinburgh Airport to the heart of the city in style with an easy, comfortable bus transfer.
The bus runs 24 hours a day, 7 days a week, every 10 minutes and the journey time is just 30 minutes. There is convenient city centre drop-off point, plus stops at the main train stations in Edinburgh. Dedicated luggage area with CCTV security. Power points, USB charging and free WiFi on board. Fully wheelchair accessible. Why buy in advance? It will save you a lot of time – Your voucher will be emailed to you so you can avoid the queues and be ready to get on the bus when you arrive. Furthermore, the tickets are flexible – your voucher is valid at any time, on any day.
After the booking, your e-voucher will be sent to you by email.
Print out your e-voucher and take it with you when you travel. It can be exchanged for a ticket either on the bus or at the Airport kiosk, next to the bus stop at Edinburgh Airport (if you're travelling one-way from the city to the airport, exchange your voucher once you get on the bus).
Bus departure times:
Edinburgh Airport → Edinburgh City Centre
4.30am to 12.35am: every 10 minutes (Airlink service 100)
1am to 4am: every 30 minutes
Airlink night services do not run on 25-26 December or 1-2 January
Edinburgh City Centre → Edinburgh Airport: Airlink Service 100
4am to 12.00am: every 10 minutes (Airlink service 100)
12.30am to 3.30am: every 30 minutes
Airlink night services do not run on 25-26 December or 1-2 January
Where to catch the bus:
From Edinburgh Airport – buses depart from outside UK arrivals
From the City Centre – buses depart from Waverley Bridge, outside Edinburgh Waverley Train Station
Other stops: West End, Haymarket Station, Wester Coates, Murrayfield, Western Corner, Edinburgh Zoo, Drum Brae, Maybury, Airport Hotel